Dealer Technology - Optimus
Quotation Tool
Features Include
A Optimus suite portal
Vehicle quotes and finance illustrations perform in real time
Search for the required vehicle by selection or VRM
Your dealership can choose their finance offerings and sell out rates
Customers can be supplied with as many vehicle quotes and finance illustrations as they would like.
How it works
Login to the Optimus suite.
Click on New Quote
Enter the details of the vehicle your customer would like.
Select a finance product and sell out rate.
Your vehicle quote and finance illustration will then be readily available in real time.
Product Benefits
Generate high quantities of leads quickly and pro-actively.
Increases customer interaction and engagement.
Increase the affordability of your vehicles to customers.
The most straight forward way to follow up leads.
Gives customers more options.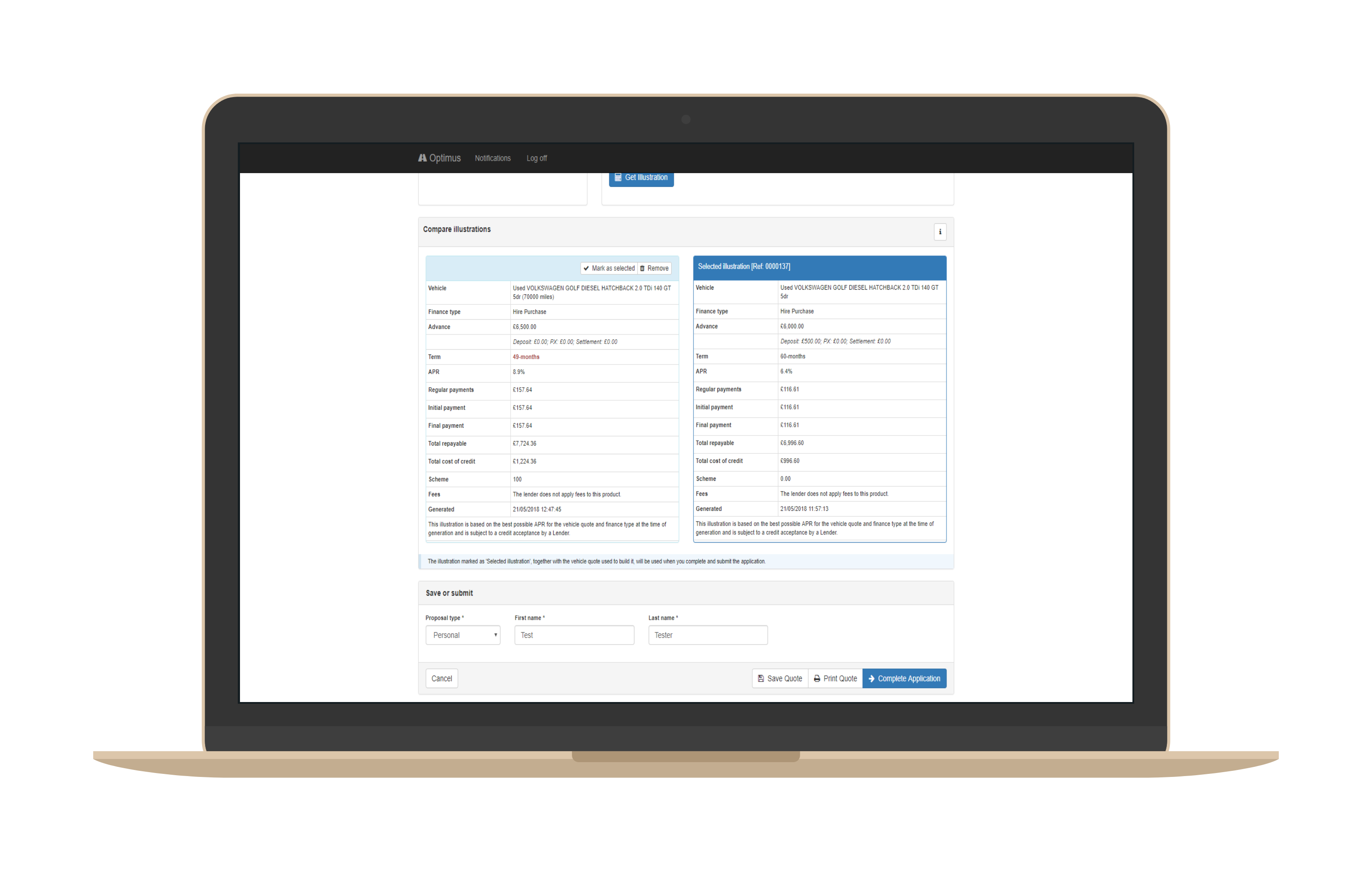 ---